Neka's New Home
A Poem by Michael Albee
Neka's New Home
By Michael Albee © April 2008
Wandering aimless, trying always my best,
to find small scraps of food, and a warm place to rest.
As darkness would fall, and the air would turn cold,
I dreamt of a home, straying really got old.
Thrown out like the garbage, not wanted one day,
to live or let die, as they went on their way.
Left on my own, always hoped that I'd find,
someone to care, and someone to mind.
From the pound I looked out, I just wanted to see,
someone who'd love me, and teach me to be me.
I'm a dog full of love, who just can't understand,
why someone won't take me, "I'll do the best that I can."
Companion – best friend, that's what I want to be,
to love and protect you, I'll do it for free.
Finally he found me, he took me right home,
a special person has saved me, from being alone.
Now from this moment, we'll live as best friends,
no longer to roam, no, not, never again.
We run and we walk, and we play with my toys,
I even hang out, with some nice girls and boys.
I know I am lucky, second chance has been given,
my human is great, and he makes life worth livin'.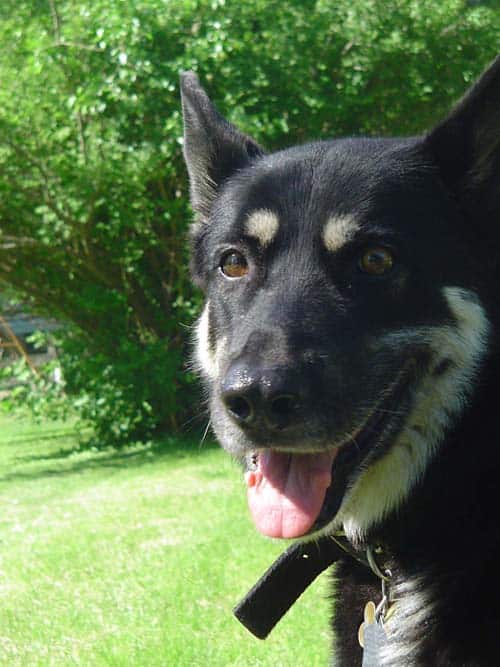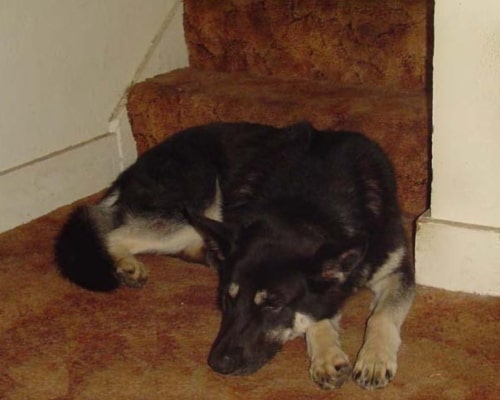 Author's Notes:
The poem above was written about 7 months after I rescued Neka from a shelter. My Inspiration for this poem came the day that I had a conversation with the shelter director. We were at a shelter fund raiser and she confided that Neka had almost run out of time. She had been in the shelter for so long that they were looking to move her or she would have been put down.
When I brought her home she was full of fear. She was afraid of her shadow and didn't trust anyone.
The shelter told me that she would probably never be good around other dogs. This was because she had severe guarding issues. Furthermore they said that she would never be able to be trusted around small children because of her fear issues.
I have always been told that no dog is beyond help, so I took it as a challenge.
As a result of some very careful training and rehabilitation she was able to come out of her shell. Within three months she was friends with four of the neighbor dogs and she had a half dozen or so kids that she played with everyday.
About two years after I first brought her home she got a roommate.  They hit it off right away. They were like sisters and they were inseparable.