DISCLAIMER
A Better Dog 4U
Disclaimer
We are always happy share our knowledge of dogs with you. Our goal is, and will always be, to help make and maintain a happy home for you and your pet. The dog training advise we offer you is based on many decades of practical experience, scientific research and a great love of dogs.
The methods we use are nonaversive and humane. When used correctly, our methods will teach your dog to listen and comply without the use of physical force or pain. They will also help strengthen the bond between pet and owner.
Behavior Issues
We would never propose that our recommendations and methods be used over the advice of your veterinarian or a trained animal behaviorist. Behavior issues can stem from physical issues or medical problems. For this reason we always suggest that you make an appointment with your veterinarian before we begin any behavior based training.
We are here to offer our help in any way we can. You know your pet better than anyone else. But you have the final call when it comes to your dog. You should always use your best judgement in regards to obtaining the best care and training for your pet.
Results From Training
The training methods that we use are time tested and have been proven effective. We can not guarantee that your dog will learn and retain the training if you are not willing to, or don't work and reinforce it on a daily basis. Training is not a "one-time thing." It is on-going for the life of the dog.
As the old saying goes: "If You Don't Use It, You Loose It!"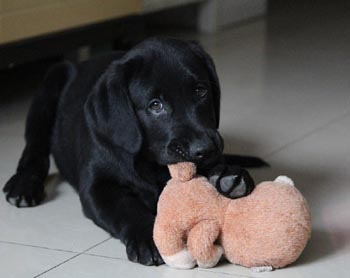 NEED HELP?
Contact us when you need help training your dog. We provide one-on-one training and personal instruction. Contact Us.
"Disclaimer – A Better Dog 4U"